Established in 2000, Signature Recovery Services, Inc. has rapidly become known as one of Michigan's premier collateral recovery and auction transport companies. Based in the Metro-Detroit area, we offer complete collateral recovery throughout Michigan and North Central Ohio on:
Automobiles and trucks
Motorcycles
Watercraft
Snowmobiles
ATV's
Commercial equipment
And more!
Hassle free repossessions and auction transport are our specialties. We employ only experienced, dedicated individuals with full knowledge of our business. This includes adherences to all applicable state laws, along with the continued professional attitude and appearance that is expected by our clients.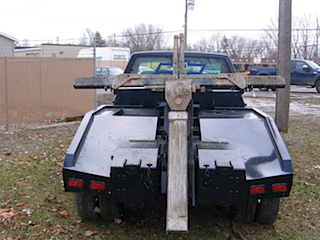 All our equipment is company owned and equipped with self-load wheel lifts which guarantee zero damage to suspension parts, bumper covers, ground effects and fog or driving lights. We are also fully licensed, insured and bonded.